Posted: October 17, 2014
We are excited to be utilizing drone-based mapping on some of our clients' sites right now. This technology allows highly accurate, full-property topographic data to be captured and incorporated into the analysis of an environmental site.
First the UAV (unmanned aerial vehicle) is prepared, and the landing parachute is folded and installed. The on-board camera is checked and programmed to take shots of the terrain below the plane at regular intervals.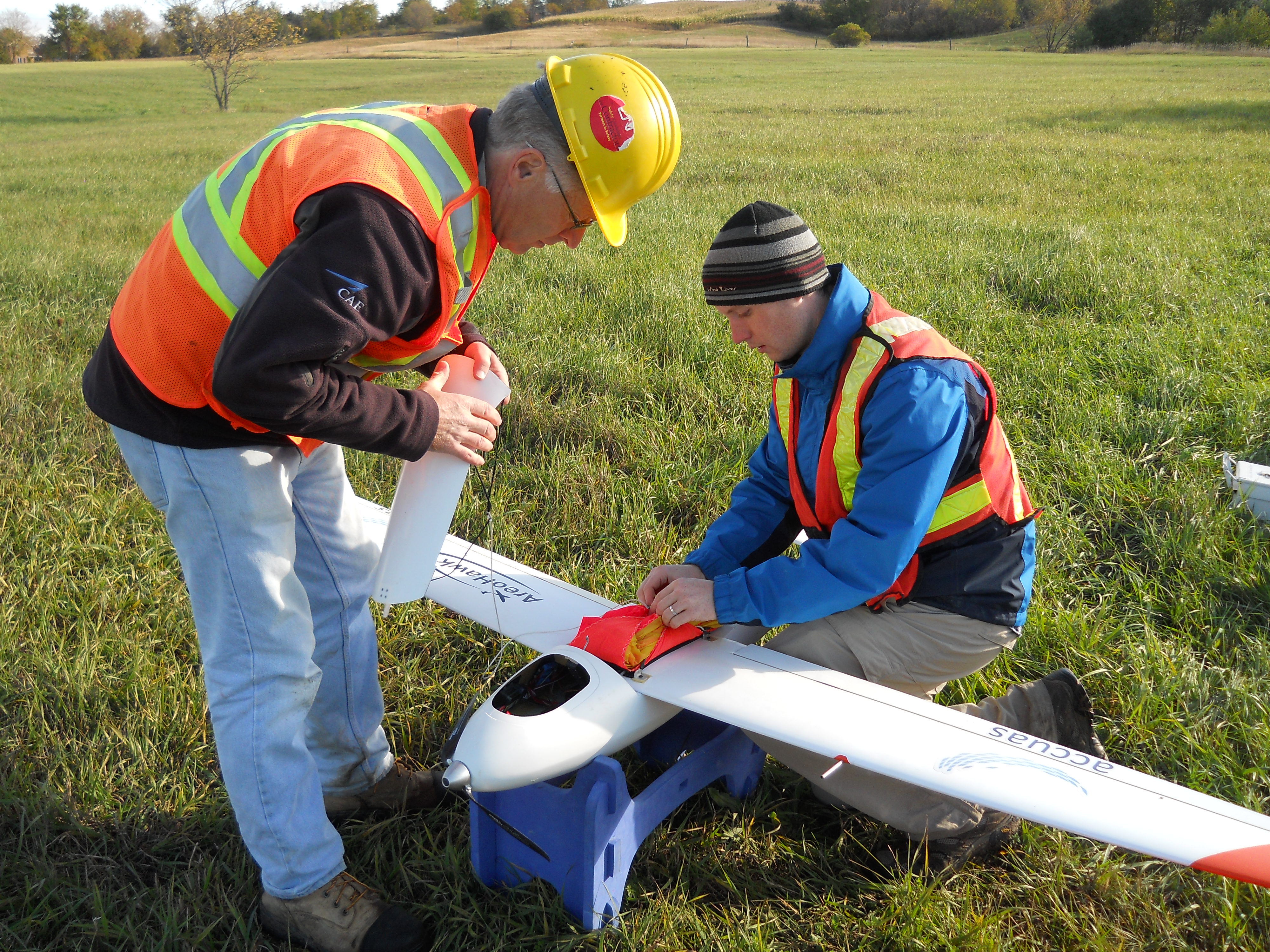 Next, the UAV is launched into the air and flown to a maximum altitude of 900ft. It flies back and forth in a tight pattern to capture each part of the site.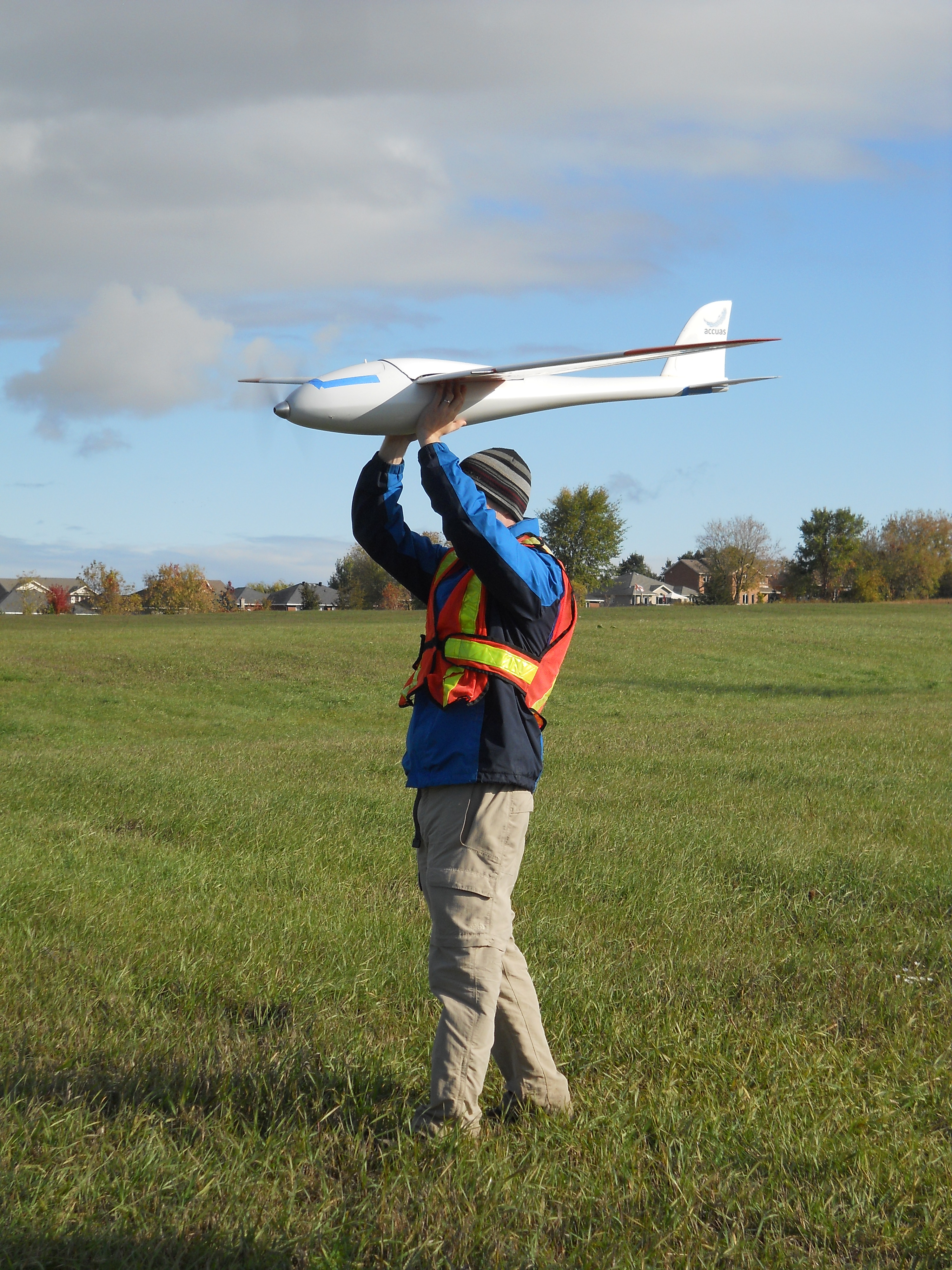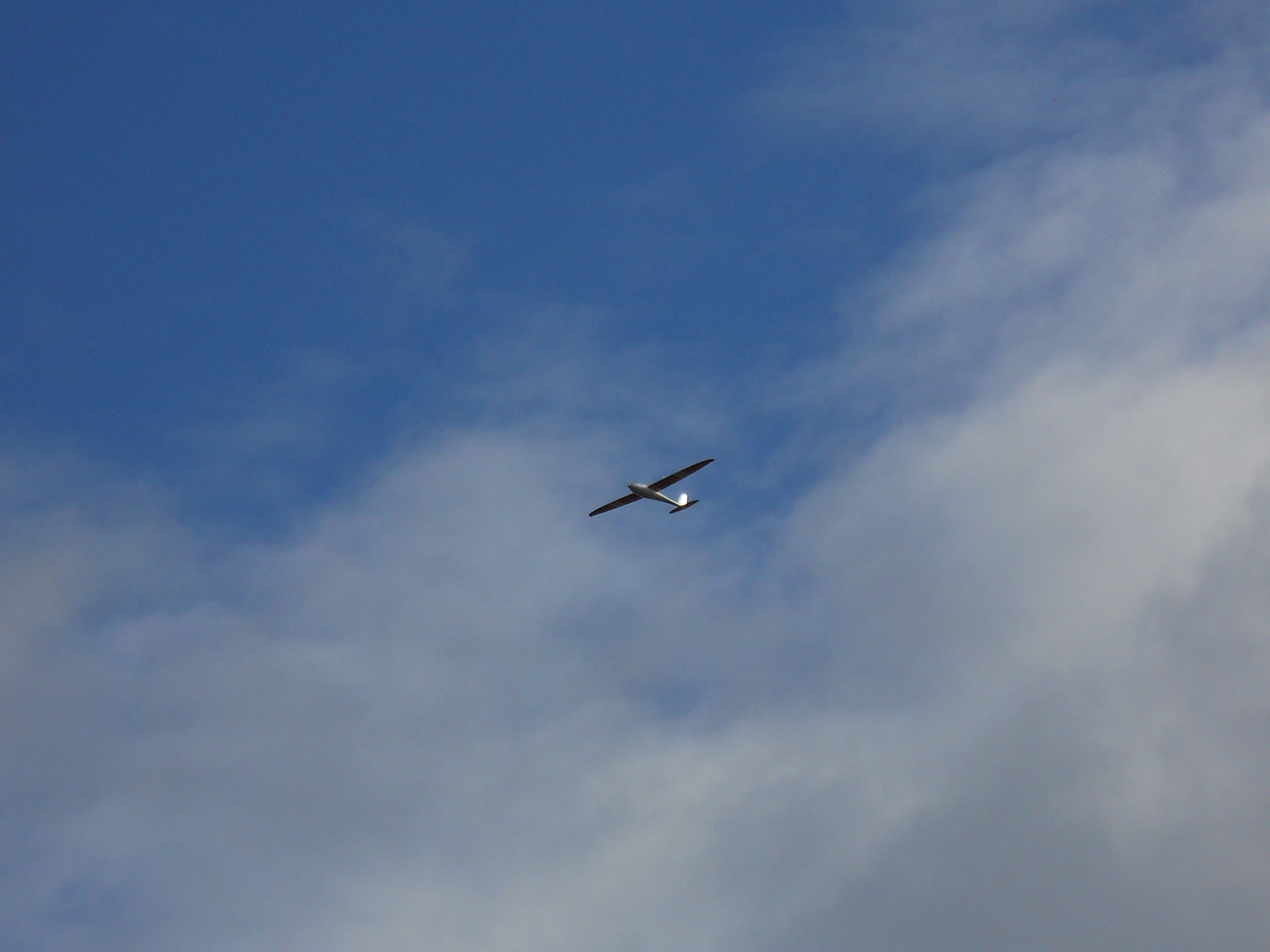 These images will be knit together into a single image of the site, and will provide a high resolution digital elevation model. This elevation model can be used to estimate stockpile volumes, plan site drainage, or map slopes outside permitted allowances.
Our GIS Specialist collects additional data points using GPS equipment on the ground, giving an additional layer of information and accuracy. The resulting survey will have an accuracy of +-10cm.