Posted: July 14, 2015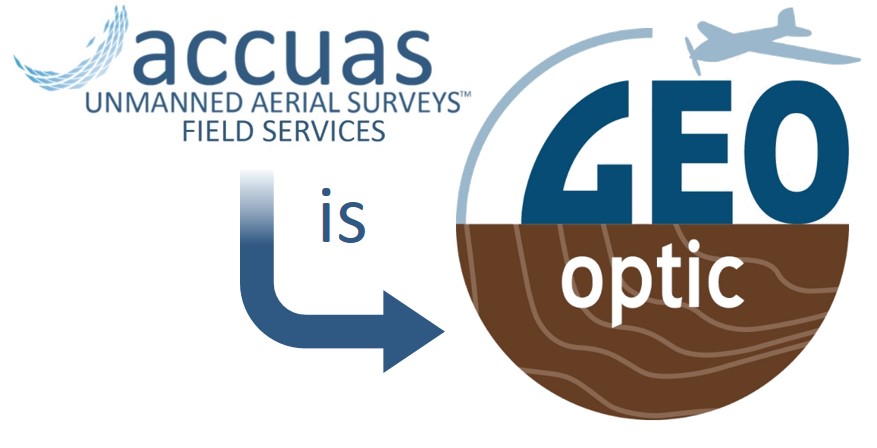 We are happy to share that Accuas Field Services is now GeoOptic. At GeoOptic we are able to offer the same services you have come to associate with Accuas, with the value-added engineering experience you need to help interpret your site data. Our unmanned aerial surveys provide you with accurate real-time information you can use to make important decisions, saving you time and money. At GeoOptic, we pride ourselves in our ability to build lasting client relationships, delivering quality work that you can rely on, while also maintaining excellence in customer service which bring our clients back for future projects.
Call us today at 647-725-3038 and find out how GeoOptic can help you meet your site needs!